Commercial Blog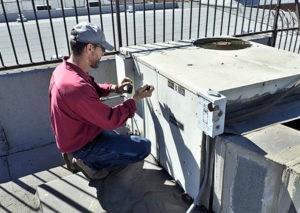 Visit Robert Gaudreault's commercial blog for industry updates and tips here!

---
Commercial Property Inspections
For commercial inspections, we follow the ASTM Standards.
The ASTM (American Society for Testing and Materials) is an organization comprised of thousands of skilled volunteers including doctors, engineers and physicists. It is the job of the ASTM to set standards for many types of safety equipment, construction standards and materials as well as inspection standards.
We inspect the roof, foundation, heating and air, plumbing and electrical systems plus the interiors (excluding any specialized equipment) per ASTM Standards. We provide a property condition assessment for the building plus exteriors, sidewalks, parking structure, etc. which includes information on pre-existing conditions and general life expectancy. We also provide cost to cure. For more information, (if you're very brave) please read on.
Commercial Property Inspections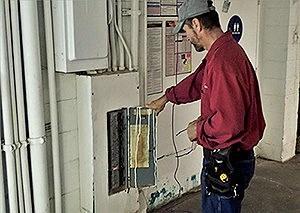 ASTM Defined Terms
2.3.11 Due Diligence, n—The process of conducting a walk-through survey and appropriate inquiries into the physical condition of a commercial real estate's improvements, usually in connection with a commercial real estate transaction. The degree and type of such survey or other inquiry may vary for different properties and different purposes.
2.3.26 property condition assessment (PCA), v—the process by which a person or entity observes a property, interviews sources, and reviews available documentation for the purpose of developing an opinion and preparing a PCR (Property Condition Report) of a commercial real estate's current physical condition. At the option of the user, a PCA may include a higher level of inquiry and due diligence than the baseline scope described within this guide (ASTM standards) or, at the user's option, it may include a lower level of inquiry or due diligence than the baseline scope described in this guide. Such deviations from this guide's scope should be disclosed in the PCR's executive summary.
2.3.27 property condition report (PCR), n—a written report, prepared in accordance with the recommendations contained in this guide (ASTM) standards, that outlines the consultant's observations, opinions as to the subject property's condition, and opinions of probable costs to remedy any material physical deficiencies observed.
Who is a consultant? A consultant is a qualified professional who is familiar with conducting this type of survey, such as a construction manager, licensed contractor, engineer or inspector who maintains some form of credential. Ideally your consultant will, above all, have the experience. The consultant performs his inspection per the guidelines set forth in the ASTM (American Society of Testing and Measurements) standards.
Who is a user? A user is the client (renter, lessee, potential buyer) who wants a consultant (qualified professional who conducts the walk through survey) to evaluate the existing condition of the structure and indicate and report any visible physical deficiencies or defects.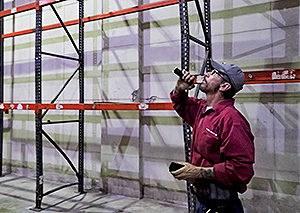 The consultant will review the existing condition of the physical components, such as roof, plumbing, electrical, mechanical systems, structure and foundation as well as the interiors, including bathrooms and kitchens, if any. In the consultants walk through survey, the qualified professional will put his findings into a report referred to as a PCR (Property Condition Report) as well as cost to repair, replace, upgrade, etc. when known. There are times when the consultant will need to defer to other qualified professionals for a more reliable cost due to other unknown factors or variables.
It does not matter if the person is an engineer, general contractor, inspector, etc. The important factors are whether the person knows how to conduct this type of walk-through survey, that he have a proven history in performing as a consultant, that he applies the ASTM standards and, ideally, has a background in estimating costs.
Engineer vs other qualified professionals. Engineers are handy people to have around, however, it does not necessarily mean that they are competent at conducting a PCA or PCR. Yes, an engineer will have credentials, but in what specialty? A mechanical engineer may be well versed in the mechanical aspects of a building or structure, but may not be well versed in the foundation, plumbing, electrical and other aspects. Another thing to keep in mind is whether the engineer knows how to estimate costs. Engineers will specialize in certain categories of construction and may not have a total picture of all components and how they relate to each other. The qualification of a consultant is one that should encompass all aspects of construction, who is familiar with common defects and who has a proven history of experience as well as credentials.